A reproduction of a vintage post card shows Midland Avenue, Montclair, New Jersey.
This item is of archival quality, high resolution, it has been retouched, recolored in areas, cropped and enhanced. This assures that your item will print with the highest quality possible. Because this is a vintage image, there may be slight imperfections.
You can CUSTOMIZE the type, color and size of your mug, cup or stein to your personal preferences!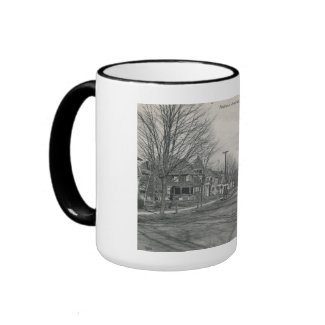 Midland Ave., Montclair, NJ 1908 Vintage
by
markomundo
Browse more
Montclair Mugs