Free summer art classes at the Design Laboratory
Poster for free summer art classes at the Design Laboratory, 10 East 39 Street,
New York City
.
This is a reproduction and has been edited and digitally enhanced to repair flaws, major stains, etc.
Options such as border sizes, background and border colors, and certain text may be edited and changed if you like. Just click the customize button.
This image has been edited to adjust for age and discoloration, and to repair any major defects.
The images are reproduced here from very
high resolution
files, so you can be confident that the quality will remain the best. The images have been edited and cleaned up.
Image courtesy of OldBookArt.com. Visit their Blog or their Gallery to find thousands of other free images and maps from
public domain
sources.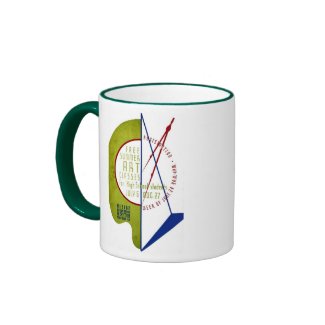 Free Summer Art Classes - WPA Poster -
by
wpa_prints
Design
photo travel coffee mugs
on zazzle